Board of Directors
The SNTMA Board of Directors meets the first Wednesday of each month, 7:30 a.m. - 9:00 a.m., at 2150 River Plaza Drive, Equity Office Conference Room, First Floor.
Minutes for meetings and the Bylaws of the South Natomas TMA are available in PDF format.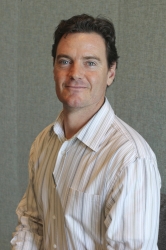 President
Chris Antonucci
Chris has been involved with the SNTMA for the last 4 years as a commute coordinator and has been participating in May is Bike Month since 2005. Chris is an avid cyclist and bike commuter and spends most of his time on the bike pedaling up the hills in Coloma, Auburn or Foresthill. As a commuter Chris regularly incorporates the 30 mile one-way commute on the American River Bike Trail from his home near Folsom to the South Natomas area and returns via the Light Rail Gold Line.

'As a commute coordinator and now a board member I am committed to promoting the use of alternate means of getting to and from our places of work. We've all become a bit numb to the idea of getting places using something other than our cars. As a Civil Engineer I became aware of the long term crisis our country faces if there isn't a shift in perception associated with the use of other forms of transportation and being a part of the SNTMA is a great way for me to be involved with affecting that change. My goal as a member of the Board is to apply my professional skills and personal experiences to improve people's perception and use of alternate means of transportation as a better alternative to driving their car.'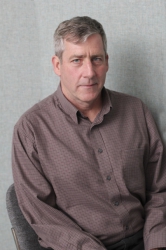 Secretary
Bill Vanderslice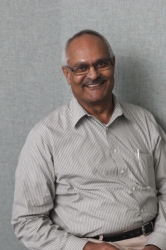 Treasurer
Suman Jha
Long-time Davis resident Suman Jha has been an avid bike commuter since 2004. Currently he commutes around 43 miles round trip to his job in the Gateway business center in South Natomas on his recumbent bike, a 3 wheel tadpole beauty from Inspired Cycle Engineering design, UK. Suman is in charge of an IT department in the South Natomas area and has worked to perfect his commute between Davis and his current business location.

Suman notes that he is focused on how South Natomas commuters view alternatives to solo commuting. Whether this means increasing awareness in biking, carpooling or using regional transit, he sees a long term need to improve alternatives to solo driving when possible. As a bike commuter, he especially enjoys being outdoors and hopes to share his love of our area with others. One project he is ready to see at completion is the overpass on Discovery Park. This project will allow bike commuters to safely commute into the South Natomas area when Discovery Park floods.

Suman also enjoys touring the greater Sacramento region by bike when his schedule permits, and has made numerous local bike trips to Winters and Lake Solano.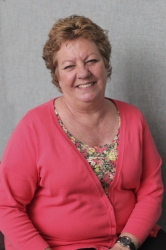 Kendra Murray
"Having worked in the auto insurance industry for 27 years, I've seen a considerable change in the transportation mode in the form of more efficient vehicles and less miles being driven. My company strongly believes in making a difference in commutes both here in South Natomas and in the Bay Area, and I'm pleased to be a part of SNTMA's effort to push forward in their endeavors."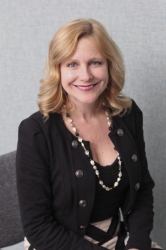 Property Manager
Laurie Melson Jennifer Elwood
Jennifer Elwood has recently joined the SNTMA Board and is looking forward to being a productive addition and getting to know her SNTMA colleagues.

Jennifer is married and has three energetic, young sons. She has worked in the transportation division of CH2M HILL for over 14 years, and continues to enjoy the challenge. When she is not working or chasing her boys, she love to read, bicycle, scuba dive, and go hiking with her family. Derrick Tsang
Sutter Health
Emergency Ride Home
You won't get left stranded!
Up to $50 a month
For carpoolers and transit riders
Capital Improvements
Bike rack subsidies and more